I just received this in the mail today.
Prefinished.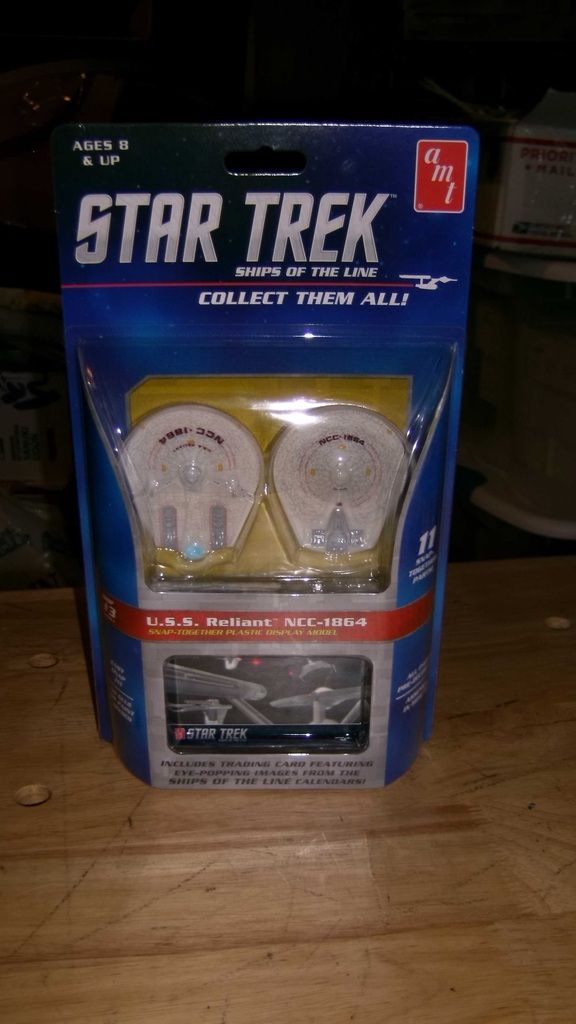 I apologise for the graininess of my pic, the bottom part says:
INCLUDES TRADING CARD FEATURING EYE-POPPING IMAGES FROM THE SHIPS OF THE LINE CALENDARS!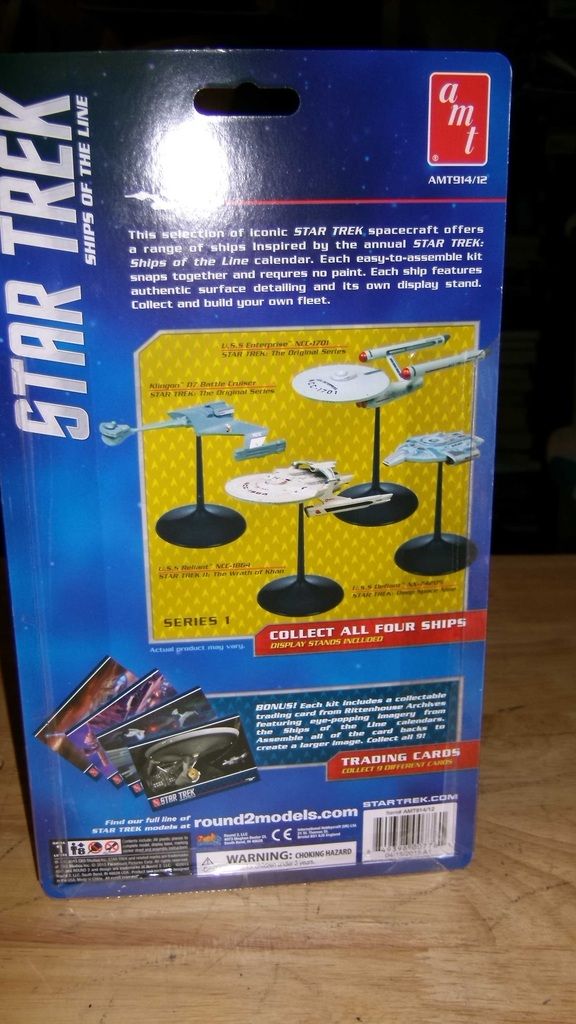 Series 1 appears to include the T.O.S. Enterprise, T.O.S. Klingon D-7, The Reliant from Star Trek II: The Wrath of Khan, and the Defiant from DS9. All with their own stands. Now that will come in handy with Star Fleet Battles table top games.
I have to admit to having a certain...fascination with seeing all four together- More Tribbles More Troubles...
(I wonder what a Tribbles' reaction to Khan would've been?)
This too looks intriguing. A sacred scale (1/2500) U.S.S. Reliant NCC-1864. Pre-painted and just awaiting assembly (which I will be doing soon- I promise).
And it comes with a Trading Card!
More pix to come in the days ahead.