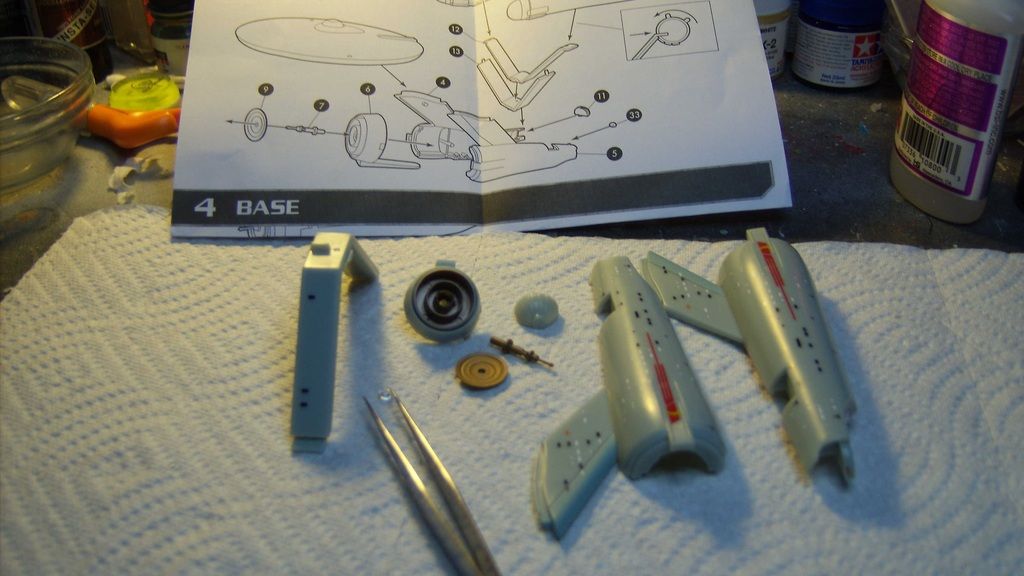 I had a bit of a problem with the engine pylon "V". I tried pulling it apart so that I could get the layout 'just so' and I managed to break off the tab that fit into the Port Warp Engine as a result. Whatever process they use to pre-decorate the kit- does seem to make it a bit less elastic. So proceed cautiously when fitting parts together and pulling them apart.
All of the navigational deflector parts are pre-painted copper, which is a bit off, as the feedhorn for the deflector dish is supposed to be silver. I didn't muck about with that, because it seemed to be too small of a point to muck about with in this beginner's kit.
I did have to sand out the feedhorn hole in the Deflector in order to get the dish placed in the 'more' correct position.
Something that'll be askew to the eye if not addressed. The navigational beacon on the dorsal shuttle bay lip- I had to glue that sucker on. I'm not going to mention how many times I thought it was on and I ended up searching for it in the carpet underneath this desk.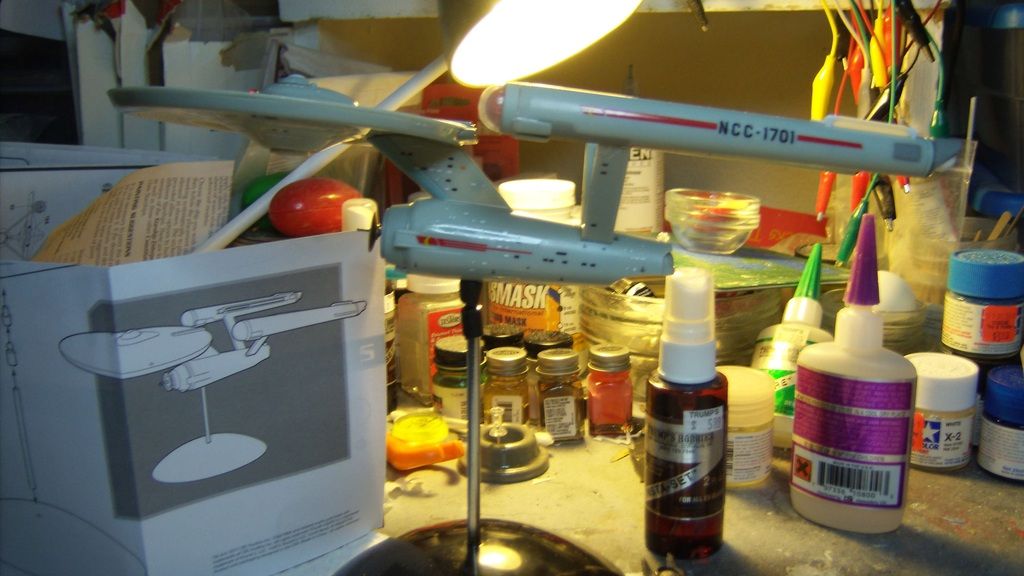 Completed with stand- port profile. Applying the secondary hull neck to the primary hull slot- That required super glue with some quick set spray. Otherwise- it kept popping out.