Okay, I worked on the model last night. Did a lot of rookie mistakes that I don't believe I did just because I was focusing on some other steps, and not on what I was working on. Like forgetting to sand off some of the spurs where I cut it off of the sprue.
test fitting showed a wonderful headache in the making. The port pylon tot he secondary hull is going to droop if I attach it, so I have to figure out a way to brace it while the glue sets. Enjoy some of these pictures.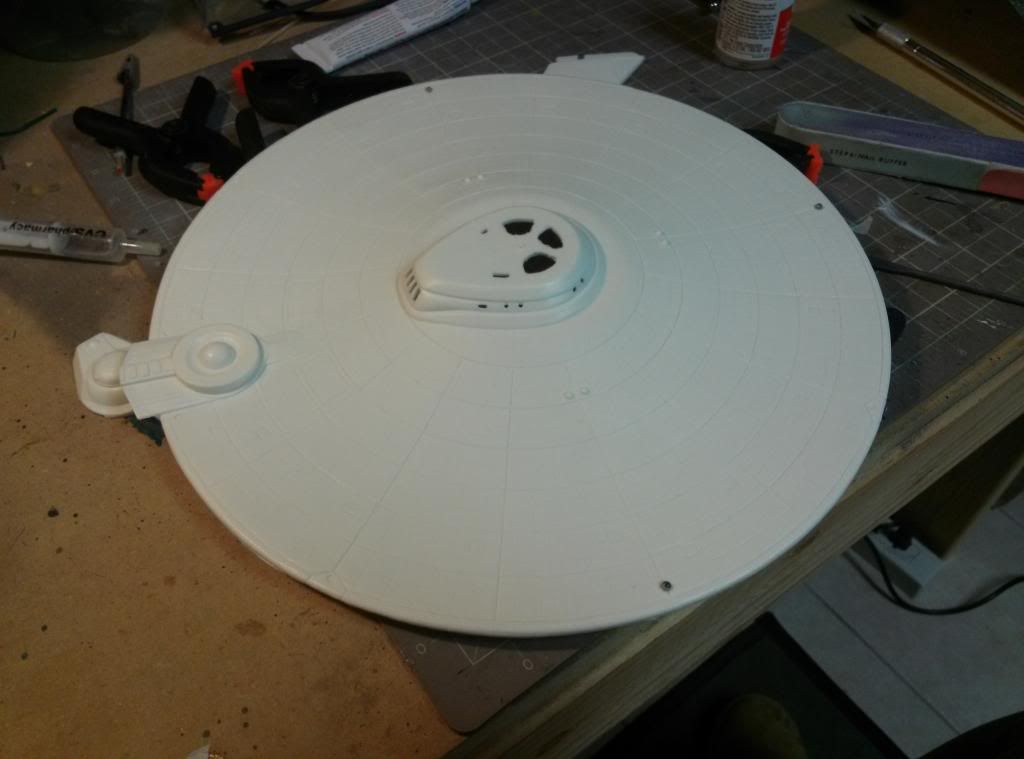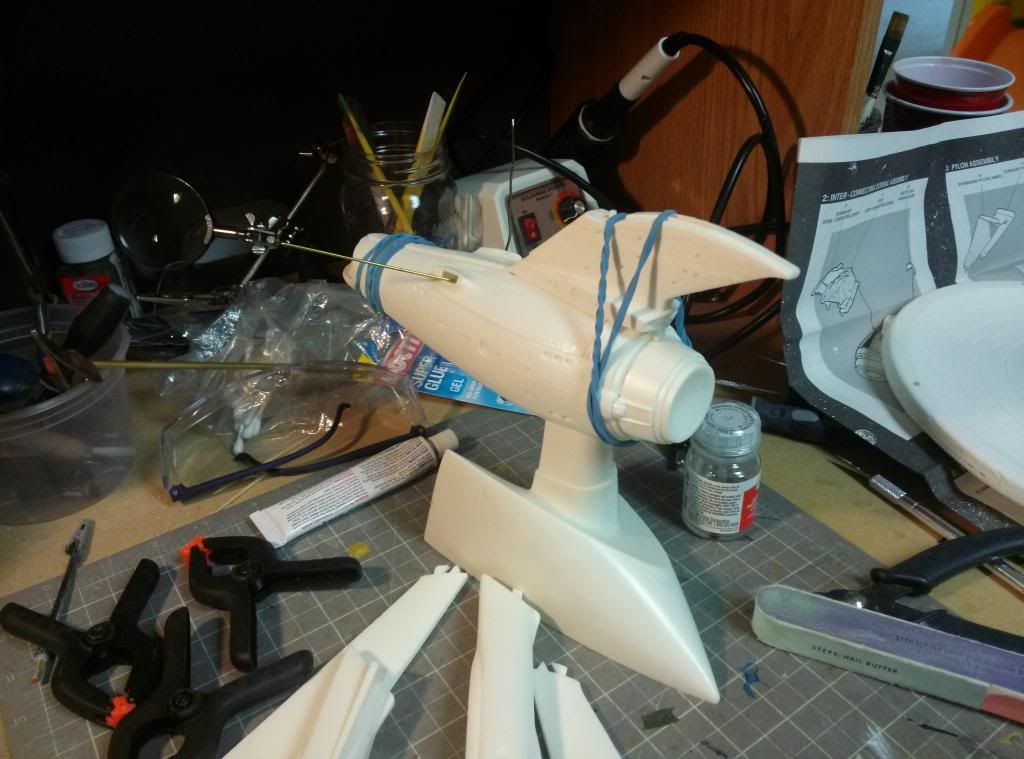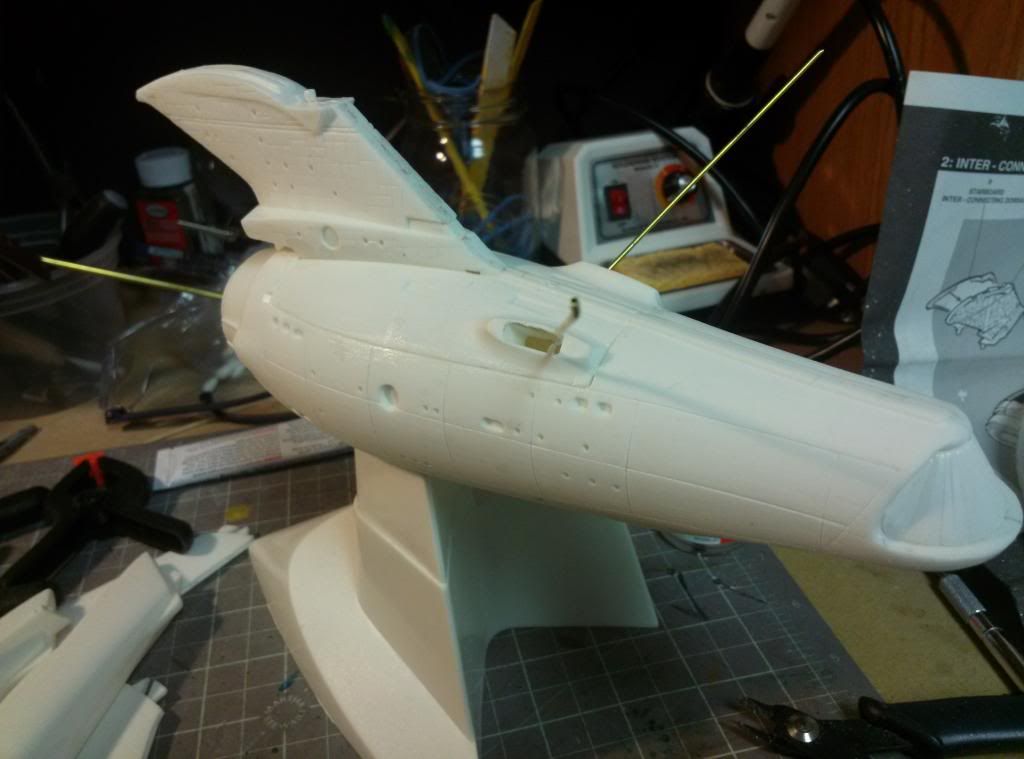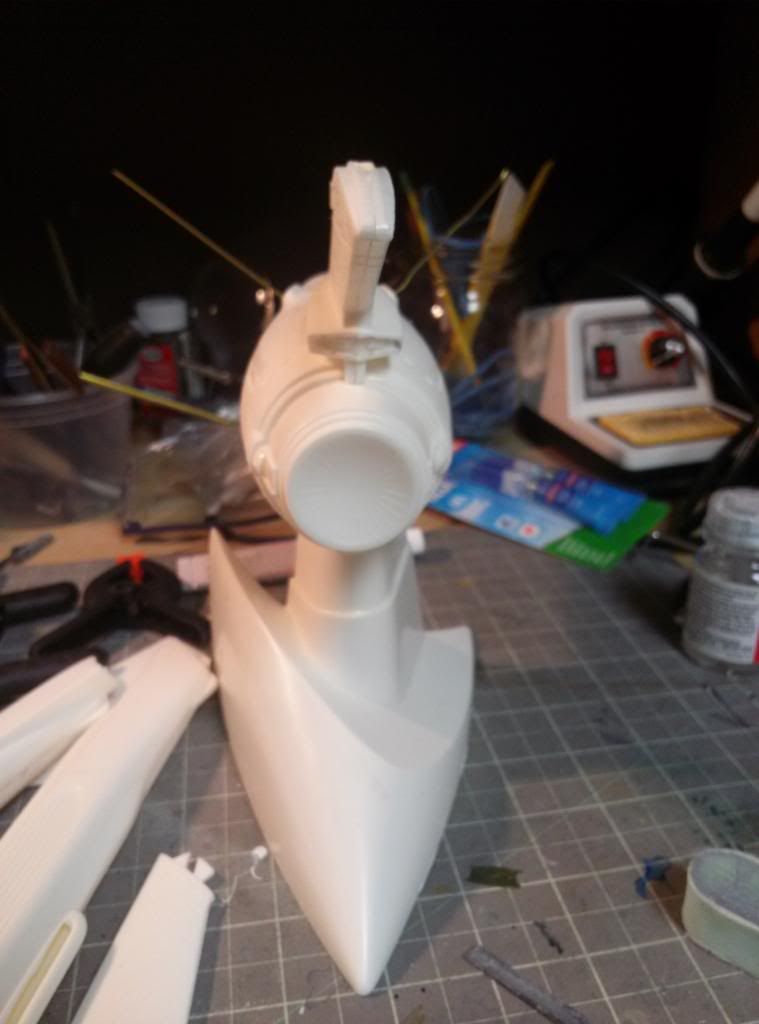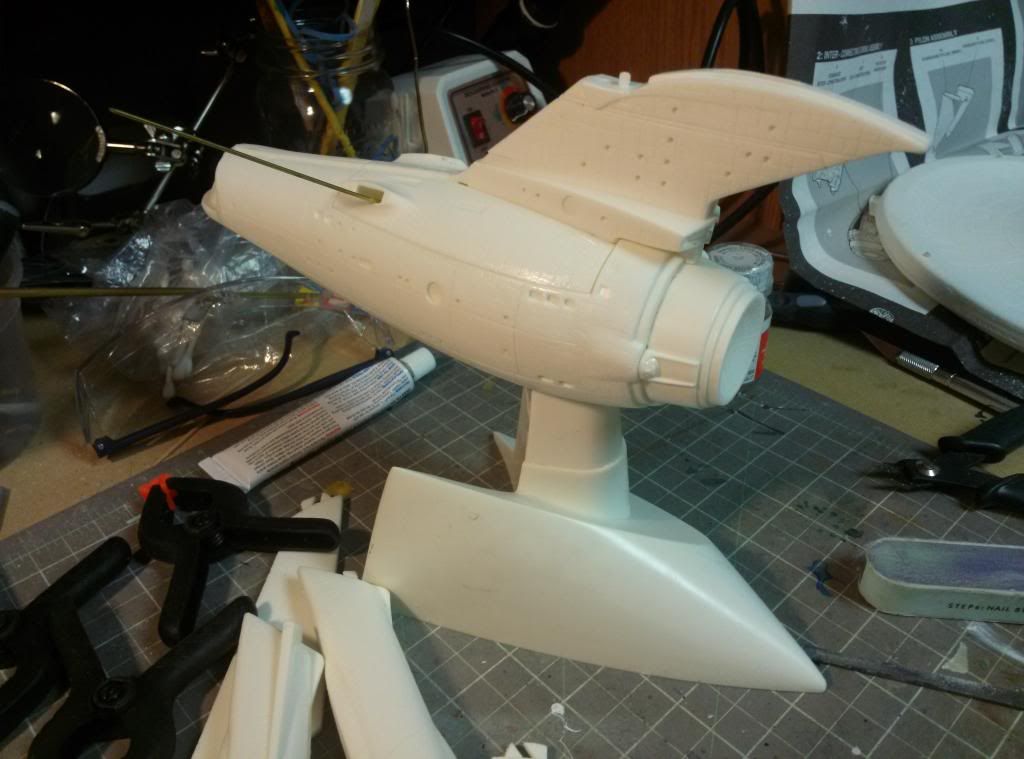 Then there is the shuttle that came with the kit.... I really can't put words to the shuttle...