OK I've had a couple of good weather days so here are some more updates.
One nacelle attached.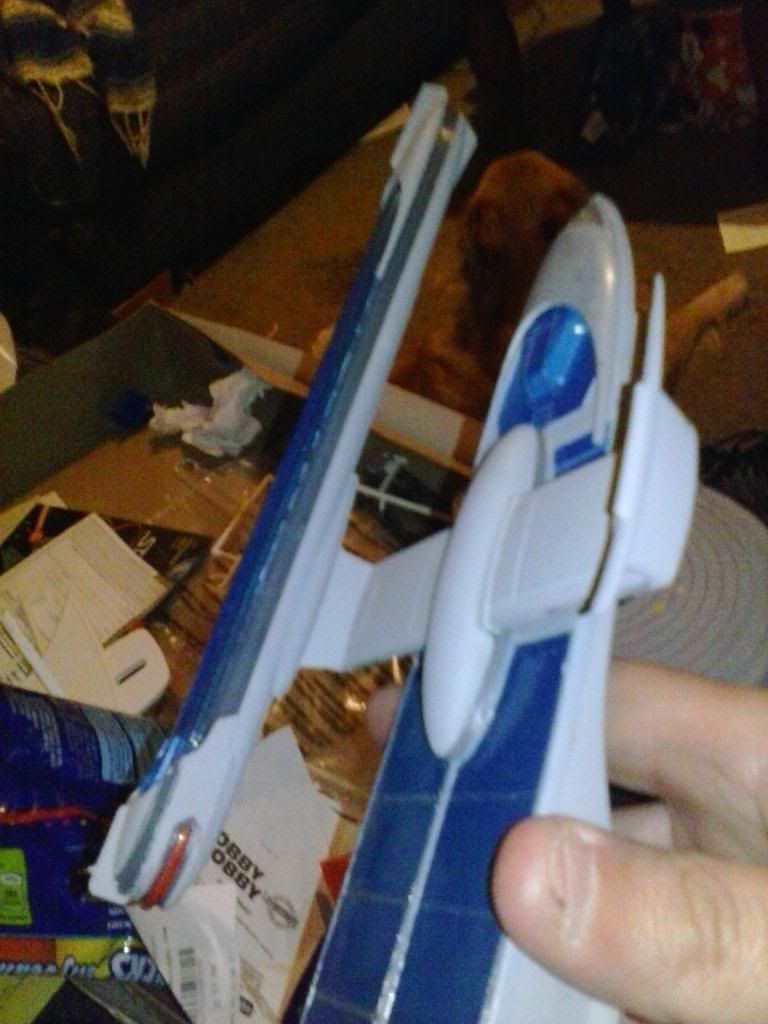 There were some things I couldn't do without on the paint scheme so I put more details on the saucer.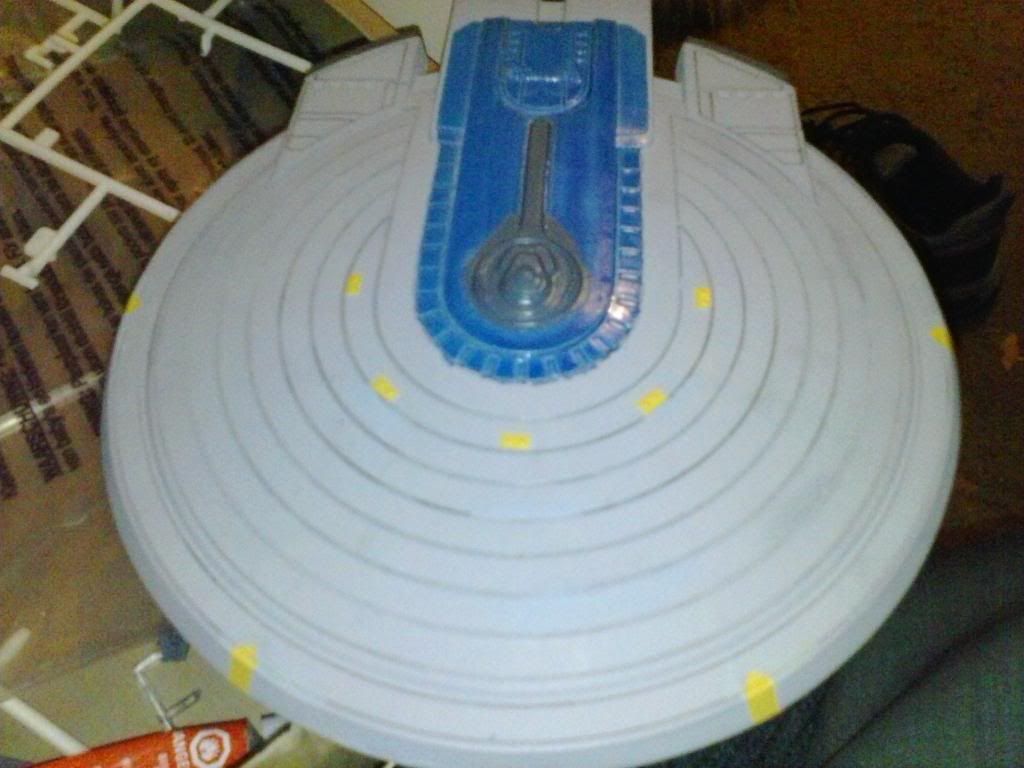 Would love some input guys.
OK couldn't resist had to do more.