I'm still plugging away. Last night I got the last of the warp nacelle paint touch-ups done, and the lower main hull detailing is finished (phasers and navigational lights). I also sealed my re-printed decals with Future and let them sit overnight.
This morning, before I left for work, I attached the flux chillers to the inboard sides of the nacelles. Those were the last two pieces to be attached to the model. She's now complete, but still has some paint touch-ups. Tonight I hope to get those done, plus seal the undercoats with Future. Tomorrow . . . decal work begins!
Here are a couple photos from earlier this week, when I completed the upper hull detail painting.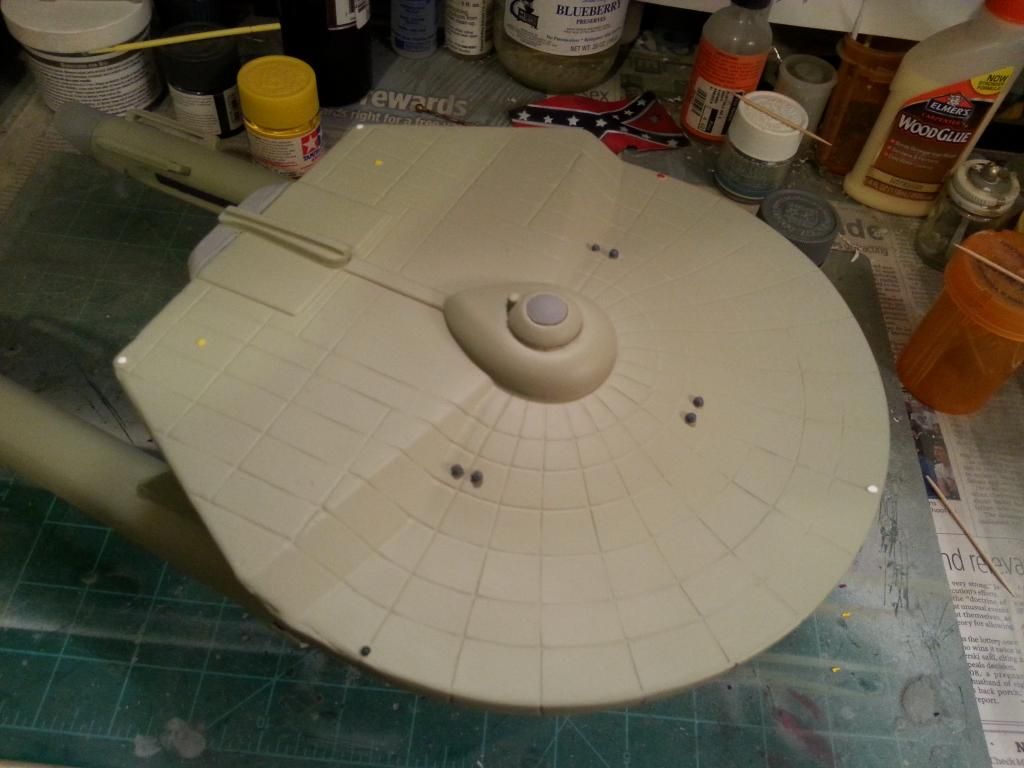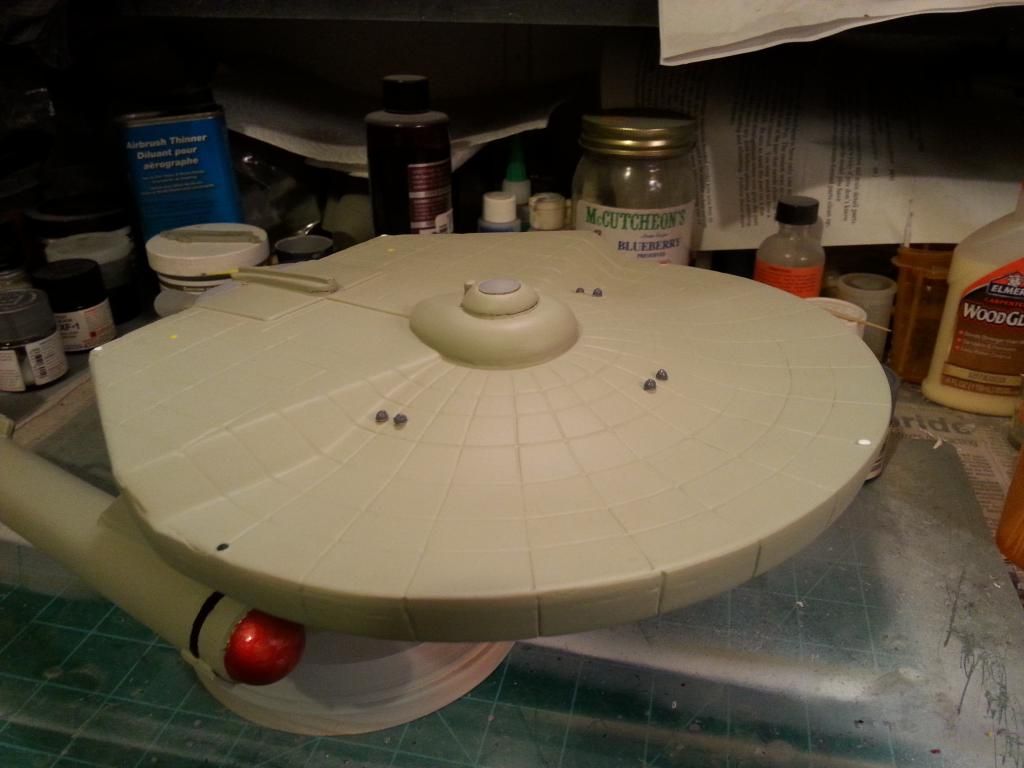 For those who are interested, I'll include a full listing of the paints that I used on this build.