Okay, completed all of the Aztec decals. God news is that for the top of the saucer, it wasn't necessary to cut out the individual panels... as long as you could live with the dark gray grid lines. I can live with it.
After fighting the decals, this is how it stands now.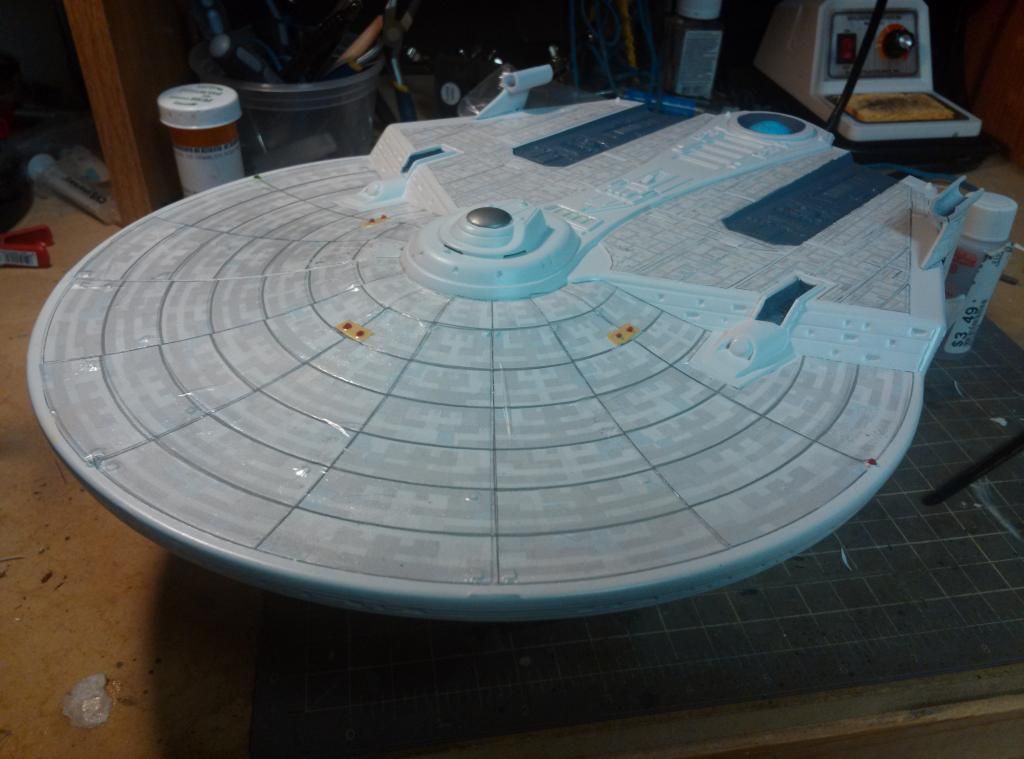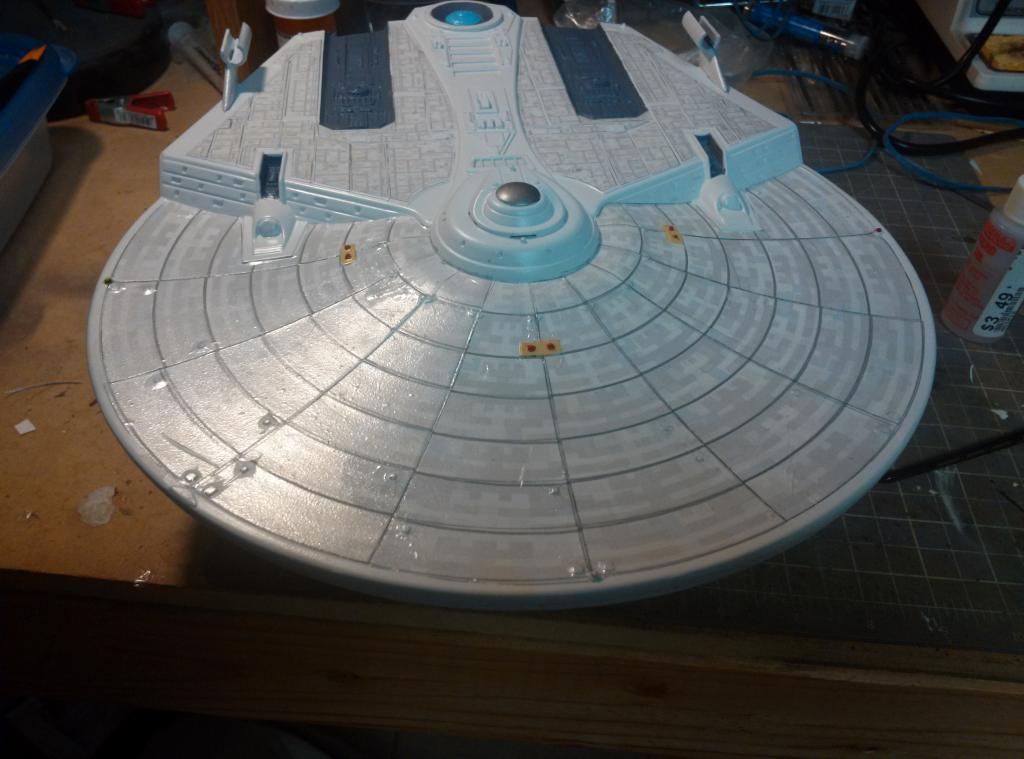 Since Micro Sol destroys the decals when they are wet, I have to wait until the decals dried before popping the air bubbles and using it to make the rest of the decals settle.