These are the pieces parts that will be bashed into an experimental design called the Albion Class.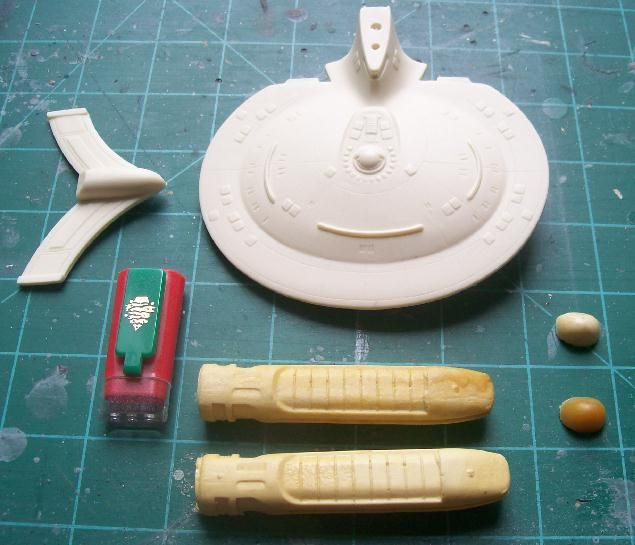 The parts are:
Cheyenne Class Primary Hull
Cheyenne Class Warp Pylons
Ambassador Class Warp Nacelles
A pencil set thingie that I picked up somewhere along the line. Been thinking about what to do with it for a while.