Update May 8th. Slow going. Vacation time and Mom is here visiting. Priorities after all.
The next two pictures indicate that instead of bondo, I went ahead and got some sheet styrene instead. I wanted a definitive flatness to the surfaces. I'll try Bondo some other time- on a NON-contest ship.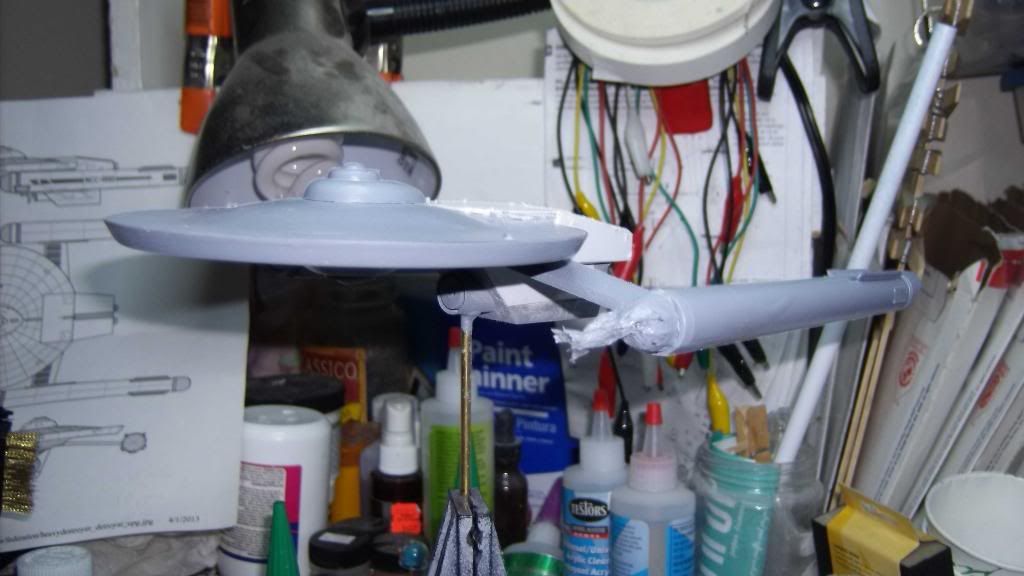 This one I learned the importance of not using styrene glue on thin styrene- big surprise it causes minor buckling of the sheet. Cyanoacrylic- much better. Live and learn.