So this is a second try at doing the Galileo, working to (again) match and document the original studio model. The main goals of this model is to fix errors that cropped up in
the first model
and incorporate the new data on the studio model that I've gotten since that first build.
New Data
So we've gotten two important new data sources I didn't have before. A copy of the original decal sheet (which has let me do direct tracings of the graphics) and a shot of the starboard side of the studio model in it's original configuration.
Here is the new traced graphics compared to the graphics I used on my first model...
Click to enlarge
And a close up of the names...
Click to enlarge
And the new placement study based on the original decals and new photo of the starboard side...
Click to enlarge
Recently I've been putting more time in on my research of decal graphics used on the 33 inch Enterprise and Galileo studio models...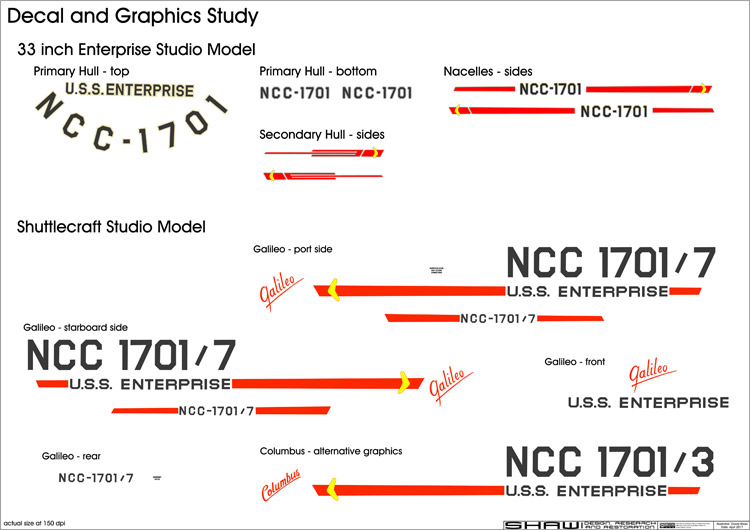 Click to enlarge
Still needs some work, but I feel like I'm getting closer to the final artwork.
I've also made some progress on the model...
... which has proven to be something of a pain as I don't recall all the corrections I made while building the first one, so practically the only thing I knew for sure to correct was the errors that were still visible in the final model. This time around I'm taking better notes so I'll have the ability to make improvements to the plans and templates.